Blogs
The below posts have been produced by members of the NTSAg team, and guests from a range of organisations, to provide further insight into what motivates researchers and professionals to consider non-technical skills in a variety of industries, and to highlight current issues relevant to non-technical skills in farming.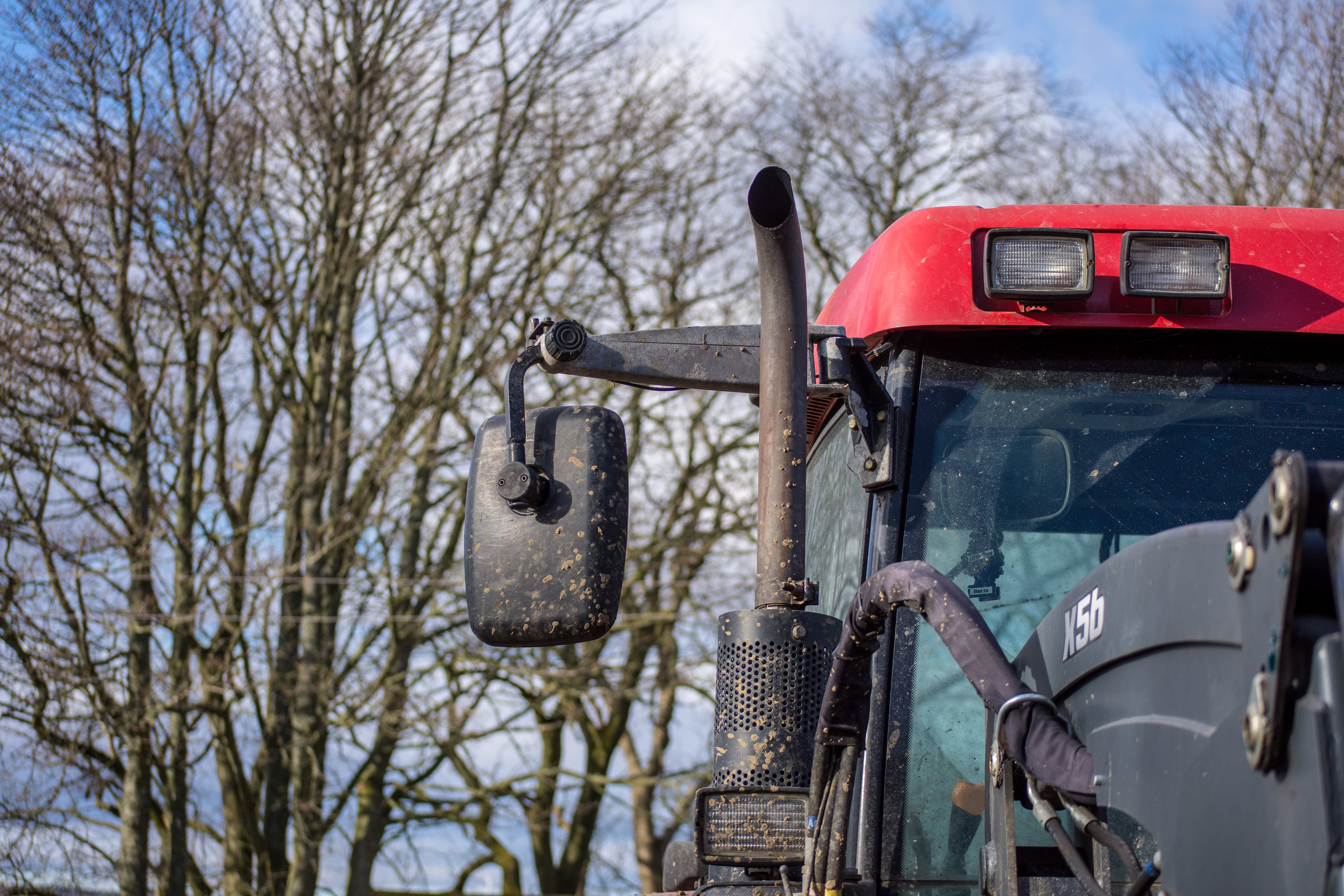 Non-technical skills and safety in farming.
Dr Amy Irwin, Applied Psychologist
I began my journey into examining non-technical skills in farming with the question 'what can we do to reduce accident and injury rates in farming?'  This seemed to me to be a crucial question, given the consistently high accident rates across agriculture, with 27 fatalities recorded during 2016/17 by the Health and Safety Executive.  I had already been conducting research examining non-technical skills (NTS) in other high risk sectors for several years by then, so it made sense to consider the utility of NTS in farming.
Non-technical skills are the social (teamwork, leadership, communication) and cognitive (situation awareness, decision-making, tsk management) skills that complement technical and procedural knowledge to enhance safety and efficiency.
Aviation is a key example of an industry that has incorporated NTS into their safety management system. The basis for the use of NTS came when aviation regulatory bodies realised that a focus on technical and procedural knowledge was not enough to prevent all adverse incidents.  The regulator already considered aspects such as technical capabilities, aircraft reliability, work conditions and company culture.  However, accident analyses identified that NTS lapses were also contributing to incidents – the people on the front lines, dealing with the reality of hazards, could make a real difference to how each incident played out through their actions.  For this reason the Civil Aviation Authority and the European Aviation Safety Authority introduced guidance, and regulated training, for NTS in aviation.
I have been working over the past three years to apply this approach to farming. Thus far my research suggests that NTS are key skills in farming, and that lapses in those skills could increase the risk of accident and injury.  More research is needed to examine the relationship between technical knowledge and NTS, errors, accidents and injuries.  It is my hope that this research, along with the current website, will increase awareness of the potential importance of these skills in farming, and eventually lead to training in these skills being incorporated into farm safety management systems.  
The message from other fields using training in these skills (aviation, healthcare, offshore drilling) is that improving NTS has the capacity to improve both routine task performance and enhance safety.
I look forward to future discussions with farmers and regulators to keep pushing this research forward in the hope that together we can improve safety and reduce accidents in farming.
If you wish to read more about NTS and NTS in farming you can click on the following links or contact me direct (a.irwin@abdn.ac.uk).
Prof Flin talks about NTS and chronic unease: https://link.springer.com/chapter/10.1007/978-3-319-65527-7_6
Read about the first study examining NTS in farming here: https://abdn.pure.elsevier.com/en/publications/the-human-factor-in-agriculture-an-interview-study-to-identify-fa
Situation Awareness – what can farming learn from offshore drilling?
Dr Ruby Roberts, Human Factors Consultant
"The difference between a good fighter pilot and a dead fighter pilot is situation awareness." (US Air Force Tactical Combat Command)
The concept of situation awareness is said to have originated with World War I fighter pilots' need to develop an awareness of themselves and the enemy within the sky (Gilson, 1995). Situation Awareness (SA) refers to the ability to know what is going on around you and use that information to predict how the situation may develop. Consequently, SA is the foundation of good decision making and a fundamental Non-Technical Skill (NTS; see Blog 1) required for safe and efficient performance. With the introduction of increasingly complex technology, the recognition of SA has spread across high risk industries from aviation (commercial and military), rail, nuclear power and more recently healthcare.
My own introduction to SA was a baptism of fire of other sorts. Two Sunday flights took me to a harboured offshore drilling rig in the Esbjerg Port in Denmark. Safety checks complete I entered the drill floor as green as you could imagine. The driller kindly explained to me that it was his job to drill the wells that would get the hazardous hydrocarbons (oil and gas to you and me) out from under the sea bed using complex bits of kit.
(Driller in cyber chair looking at drilling parameter screens. Courtesy of Maersk Drilling)
I sat in the cyber chair with screens all around me, looked out the small window out to the huge machines, and realised that this was much more complex, high risk job than I first imagined.
Over the next three years, I worked on my PhD looking at how offshore drillers develop and maintain SA. Monitoring multiple screens, the driller needs to maintain an understanding of both the well bore and activities on the drilling rig, recognising subtle changes in the drilling parameters, and building up a dynamic metal model of the situation. This can then be used to anticipate how the situation may develop, including safety critical events such a loss of well control or personal injury to drill crew. Since my PhD I now view SA – and NTS – as a fundamental part of safe and effective performance at work. The oil and gas industry are beginning to share this opinion with industry led guidance on training and assessing these NTS (e.g. IOGP's 501 Report).
At a first glance, farming and drilling may not appear to share any commonalities. However, they both include long working shifts (e.g. 10-12-hour shifts), monitoring multiple read out screens, and using complex, dangerous pieces of equipment to do, often monotonous, work. Both are interspersed with periods of intense workload in which everyone watches each other's back.
Given the similarities between drilling and farming, the research that Dr Amy Irwin has conducted and the HSE statistics for agricultural safety, there is a definitive need for further NTS research in farming. With the upcoming Non-Technical Skills in Farming event at the University of Aberdeen's IPRC on the 26th of April, I look forward to discussing this further and getting some new and interesting insights from the farming communities.
For more information, please feel free to get in touch at ruby.roberts.08@aberdeen.ac.uk
Lone working
Graham Neate, New Zealand Farm Safety Professional
A few years ago, while working as a farm safety consultant, one of the conversations that often took place related to farmers and their farm staff who regularly worked remotely and alone. The conversation wasn't always with the farmer; often it was with the farmer's wife or partner. They worried throughout the day and they worried at the end of the day – 'Is everyone safe?'
Farmers and their farm staff frequently work in remote areas and often on their own. Working alone is not always dangerous so as a safety professional the obvious first thing to do is to consider the level of risk. The starting point for me was to jot down a few notes about what I saw and the situations that could occur. The notes looked like this:
what is the terrain like?
what time of the day is it?
what is the weather forecast and are any extremes of weather expected?
how long is the person working alone, and what is a reasonable check in period?
what is the best method of communication?
is there an emergency plan in place if needed, and how soon could emergency services get there?
does the person have any known pre-existing medical conditions?
are any vehicles, machinery, or tools being used?
The people who are best placed to assess these risks are farmers, their families and their staff. Farmers should establish a system that ensures that they know where people are on the farm and what time they will finish. By doing this the risks of working alone will be minimised and safety will be maximised.
A question of safety culture
Dr Amy Irwin
Safety culture has received a great deal of attention in so called 'high reliability' industries – these are industries, such as agriculture, where workers deal with acknowledged hazards and risks on a daily basis. Safety culture encompasses the attitudes, beliefs and assumptions of workers, with safety climate a 'snapshot' of the current state of safety culture at the time of assessment.  Industry has a keen interest in safety culture as a leading indicator – by assessing current safety culture it is possible to identify weaknesses in the system that can then be resolved BEFORE an accident occurs.
Safety culture includes several aspects, some of which are likely to be relevant to farmers, I will focus on two main aspects here as both were areas of interest in a recent study conducted by NTS_Ag.
Work pressure, or the balance between productivity and safety, is a key issue in safety culture. Farmers have to balance multiple pressures including finances, animal welfare, deadlines and weather variation among others.  The question is how safety is incorporated into this balance – is safety seen as something that can constrain or improve productivity? Is safety or productivity the priority?
Reporting is another issue; are workers encouraged to speak up if they spot a safety issue, do they report incidents and what are the ramifications for such reporting? In order to develop a reporting culture it's important to remove the element of blame; workers should be encouraged to report near misses and safety concerns without fear of persecution.  This information can then be used to develop a greater understanding of safety and the methods workers use to manage risk.
In a recent study we assessed each of these aspects via qualitative data. The data is still undergoing analysis but preliminary results indicate:
Farmers were fairly evenly split in terms of whether they prioritised safety or productivity. What was interesting were the underlying attitudes – some farmers reported that safety was a key element of productivity and that by avoiding incidents they could work faster and more efficiently. Others reported that safety could be a constraint on productivity and was consequently minimised when farmers were under pressure. In this case shared learning – finding out more about how safety can improve productivity, could help change underlying assumptions.
The majority of our participants indicated that they didn't have any formal mechanism in place for reporting near misses, though several indicated they would have informal discussions with their partners or fellow workers following an incident. Perhaps there is scope for the development of anonymous reporting system for farming incidents – such a system would facilitate learning, provide further detail on what happens during such incidents and the measures farmers take to prevent an error from turning into an accident.
Overall the assessment of safety culture would appear to be a key area for farming safety – it's too late to save lives after an incident has already occurred, perhaps by taking a high reliability approach and assessing leading indictors we can become even more proactive when it comes to safety.
Read more on safety culture here:
https://www.sciencedirect.com/science/article/pii/S0925753500000126
https://www.tandfonline.com/doi/abs/10.1080/02678370600879724