Fields
The following fields are used in the Gallery content module:
Fields marked * are compulsory.
| | | |
| --- | --- | --- |
| Field | Action | Option / Content |
| Status * | Select | Published / Unpublished |
| Title | Enter | Optional module title |
| Description | Enter | Optional description of gallery |
| Images * | Select/Upload | 1+ images |
| Theme * | Select | White / Light / Dark |
About
The Gallery module provides the means to add one or more galleries to the page, consisting of one or more images. Clicking on an image opens the image in a 'lightbox', which can then be used to view the complete gallery.
Gallery Admin
The Gallery Content Module appears as follows when added: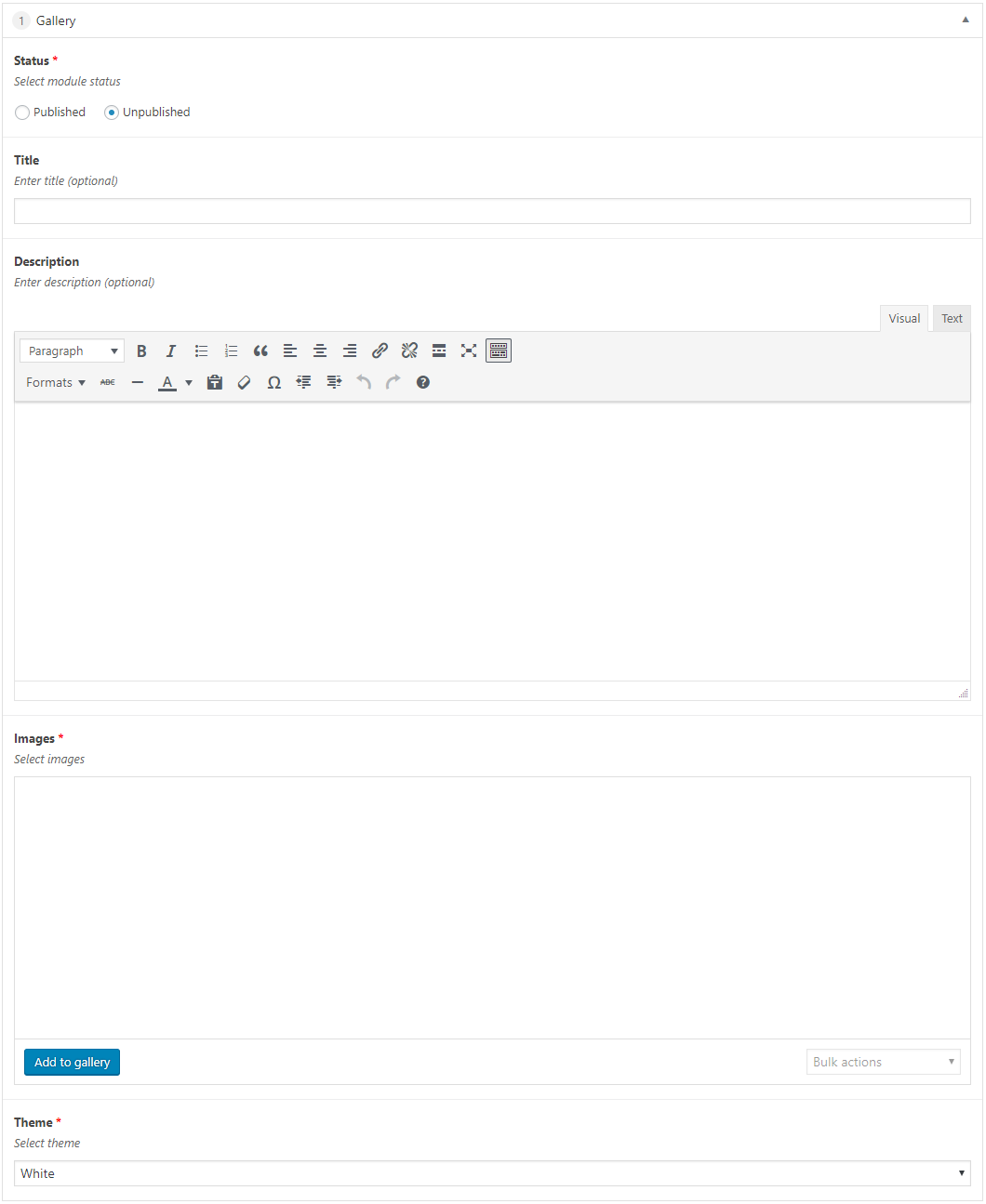 Adding a Gallery Content Module
Open the Page / Post on which you wish the Content Module to appear
Click the Add Module button
Select Gallery
Select the required Status

Enter Title (optional)
Enter Description (optional)

Click the Add to gallery button under Images
This displays the Add Image to Gallery window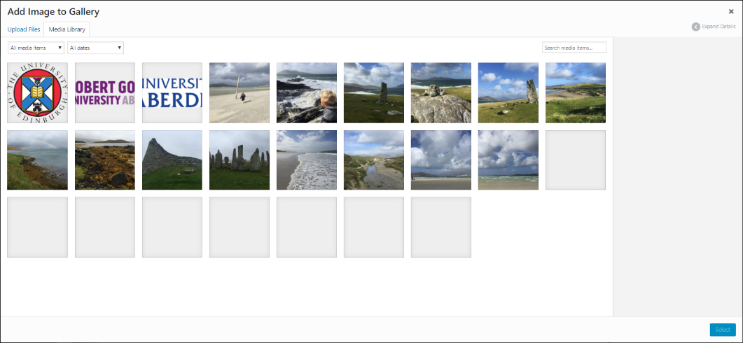 Click on an image from the Media Library tab
OR
Click the Upload Files tab
Click the Select Files button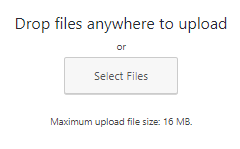 This displays the Open window
Locate and select the required image
Click the Open button
A tick and blue border appears around the selected image
Repeat this process until you have uploaded/added all of the images required in your gallery
Click the Select button once you have finished adding images
The selected images are added to your module
Select Theme
Click Save Draft / Publish / Update to save

Gallery Themes
White Theme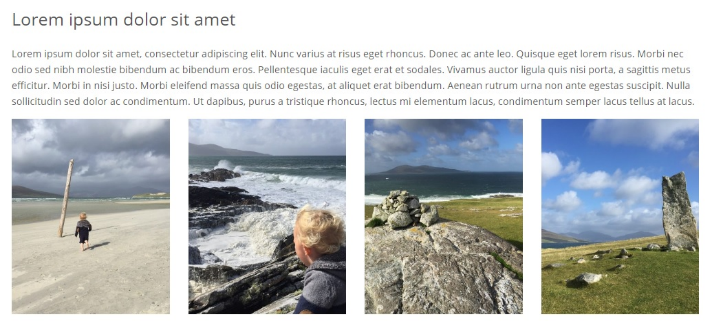 Light Theme
Dark Theme
The Gallery Lightbox
Clicking on a gallery image opens the image in a Lightbox:
The Lightbox can be used to scroll through the gallery images:
Controls can be used to Start Slideshow, view Full Screen, view Thumbnails (see below), and Close.
Gallery Example